This collection includes short films and other media formats that document Europe's most pressing social issues, such as migrations, urban transformations, ageing, democracy, commons and human rights.
Regarding right to the city issues, the collection offers plenty of videos that can be used to convey different conversations about housing, public space and intercultural dialogue.
There are many videos in the archive related to the city care, housing, public space and urban change.
They were made in different projects coordinated by the ECF such as "Radical Democracy Video Contest", "Radical Democracy: Reclaiming the Commons" or "Displaced in Media".
They document realities from different European countries.
They help us to understand the European scope of the problem by connecting our stories with similar ones in cities out of the Right To The City activist network.
Our local stories not only connect with other stories in the present but also with the memory of similar stories in the recent past.
During the Mediactivism-Right to the city Labs process this collection will provide some curated content in form of videos, playlists and blog posts to illustrate these topics with short stories that take place in different cities in Europe. Here are some examples: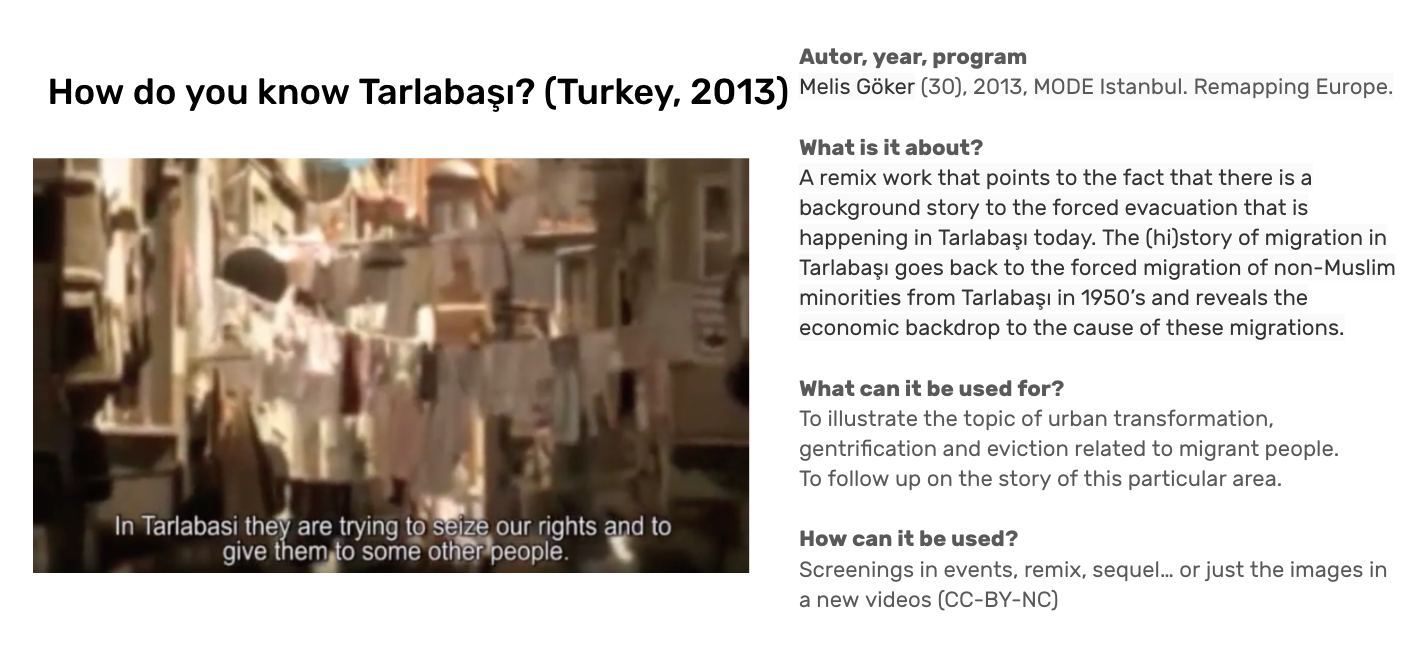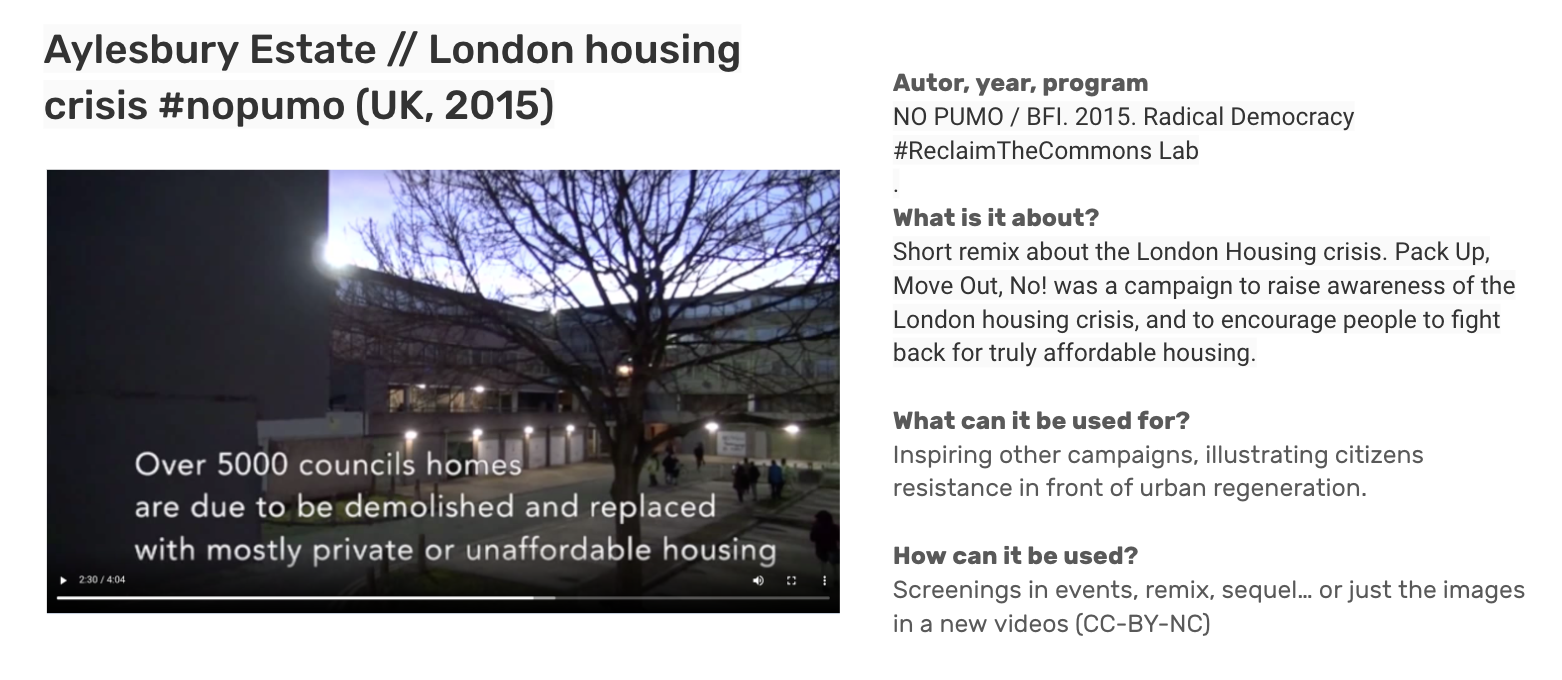 More about the Mediactivism Collection
MediActivism.eu offers a safe space for activists to share their causes and to discuss how to mutually support each other in achieving their aims. The platform acts as an intermediary between the activist field and mainstream media, and aims to include the activist voices into the public sphere. This aim is supported by expanded media education offered for the last decade by different European partners in networks suppported by the ECF, such as Doc Next Network (2010-2016) and Mediactivism (since 2017).
The archive holds an ever-growing collection of 400+ alternative media created by active citizens, artists and civil society groups from across Europe. This archive includes short films, remixes, mixed media, music videos, social commentaries, animations and artworks that document Europe's most pressing social issues.
It's for teachers who want to bring ideas to life. For organisers who want to animate events and places and researchers who want to discover new perspectives on social issues in Europe. It's also for filmmakers who are looking for content they can appropriate, reanimate and reuse.
The media works in the archive have versions with English subtitles and without subtitles, as well as the dialogue list (transcripts) in English. We can help you to curate thematic collections, and we can guide you through the whole collection and its international community of media-makers.