The goal: to create a prototype that will support an infrastructure for mediamakers to work towards the production of stories for the European public sphere.
Members of this group: Menno Weijs (facilitator), Ismail Einashe, Daniel Kopp, Silvia López Sánchez, Joanna Krawczyk and Chantal Verkroost.
The output
The participants of table 5 were working to design a training course that would foster media collaboration in Europe contributing to the emergence of a European public sphere. What came out is a concept they called "Coffee house Europe" in reference to the metaphor of the coffee house for the public sphere, as well as to the concept of a menu from which participants can choose what is relevant for them. But their coffee house is neither a place where a small elite of privileged journalists discusses what is best for society nor a service designed to make a profit. It is a place of encounter based on values that they have defined together as a group.
The starting point was to create a democratic, open and inclusive space in Europe bringing people together across-border. In this vein, the place is conceived through a values approach which includes the unlearning, in particular at an organizational level taking into account that each person doesn't have the same access to the public sphere. This has an influence on how we access the media, and it is dependent upon the particularism of race, gender, and so on. They also underlined the necessity of reframing how the media space is constructed, by whom, and for who; and the urge of de-centering the media space, because it is overly occupied by media from the European Western.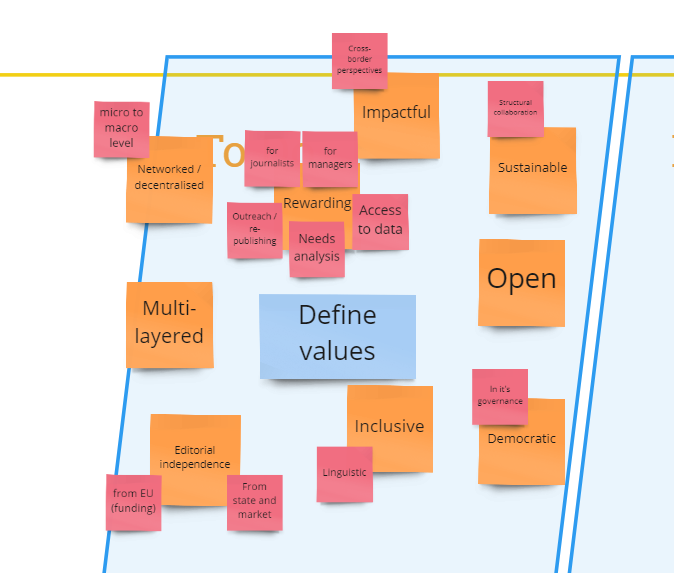 The creation of the Coffee house Europe would start with an open call which would be inclusive trying to reach a wide audience, especially these groups that are systematically marginalized. After the recruitment, the next step would be a networking event for journalists and mediamakers across Europe. This would bring the opportunity to met people face-to-face in a speed dating format. Having all these things in mind, this event would be also designed partially by the event participants to make it participatory during the whole process, so it is an open scheme.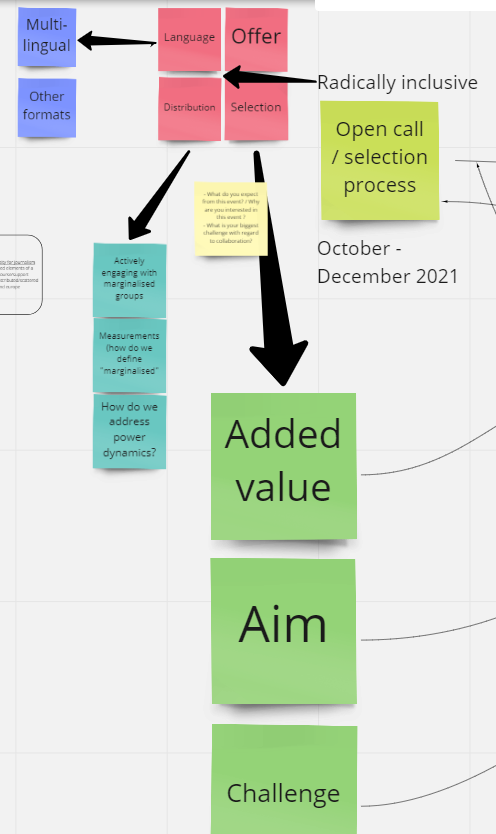 After the networking event, the participants will have the chance to decide with whom they want to do their participative project and what topic they are going to work about. This leads to the next step with these people who decided to collaborate, which includes the detection of values and barriers of collaborative journalism. Then, some sessions will be organized to help them to collaborate with each other according to the needs detected.
The last step would be a grant program to overcome financial, institutional, logistical, and cultural barriers to cooperation between journalists from different countries. These grants could be for supporting the infrastructure needed to do cross-border international journalism, but could also be focused on travel or even to support research for inquiry.
If you are interested in knowing more about this output, you can see how the participants of this table explained their process at the MediActivism European Hackcamp below on Youtube.