As part of the activities produced in the frame of MediActivism, organisations participating have organised digital workshops to share the experience related to the Right to the City Labs and its main learnings. Here you can read some ideas related to the activities produced in Marseille with Les têtes de l'art.
When they ask you how was the Marseille Mediactivism MIRO workshop...
⚠️ Satire alert
Project background : The Office of Nothing-ism (a pun resulting from the French word "rien" = "nothing" as opposed to "tout" = "all" in "Office of Tou-rism") is an initiative conceived during the Marseille hackcamp that took place as part of the first stage of Mediactivism.
During a roundtable discussion around gentrification and the discourse on the city produced by institutions and the market, a group of young activists imagined this project of counter-labelling. The idea is to deconstruct through satire this territorial marketing approach and to give another vision of the city, based on the representations and experiences of the inhabitants.
On february 25th, the Office of Nothing-ism had the chance to make itself known across Europe. In the presence of the european partners of Mediactivism and young participants from different countries, and in the company of Les Têtes de l'Art team, they facilitated the second of a series of online MIRO workshops on February 25th.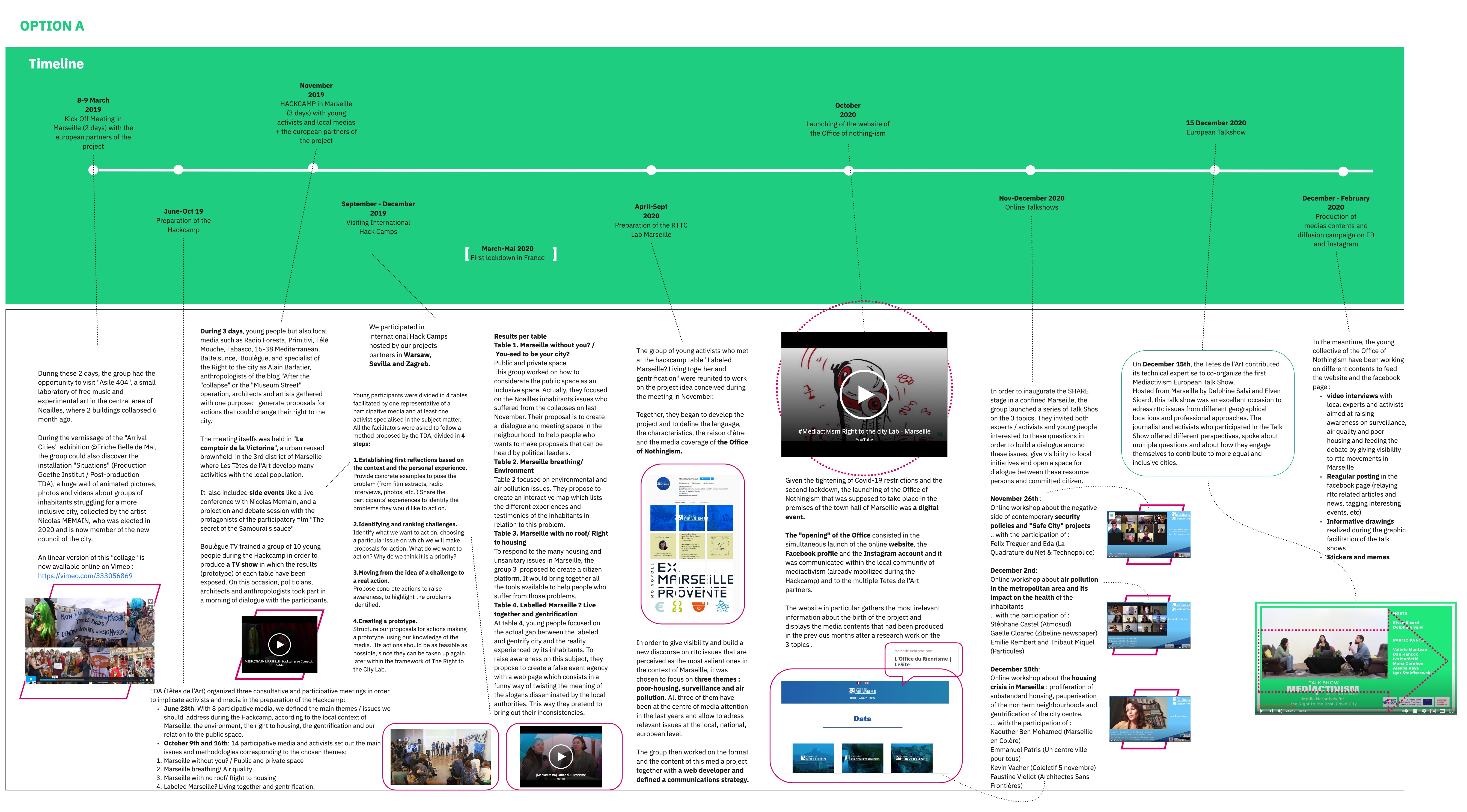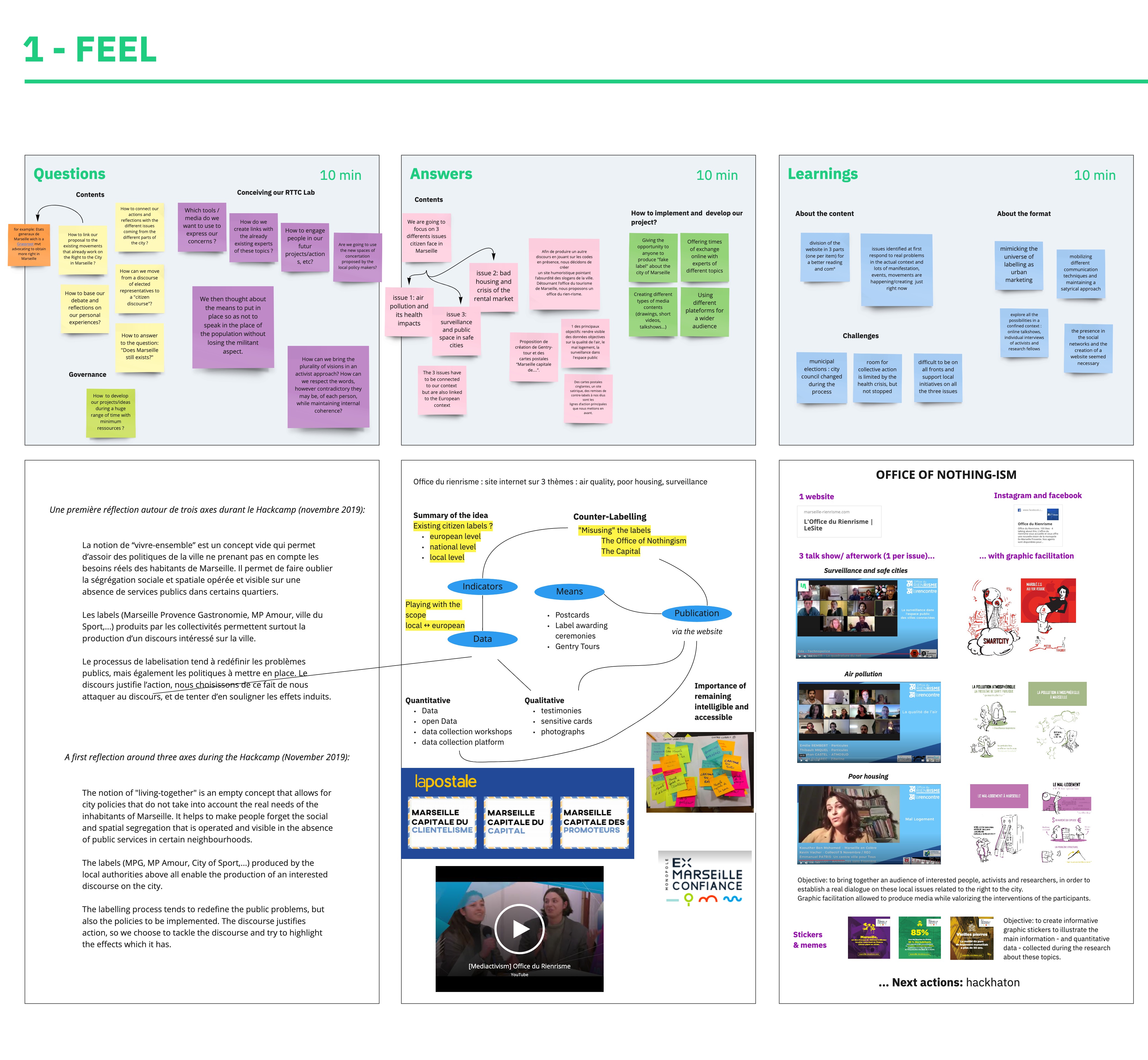 During this zoom meeting, the international participants could discover how the project has been shaped in Marseille. With a good dose of satire and french humour, they received interesting insights about Right to the City issues and especially shared their thoughts and perceptions from their own contexts and personal experiences.