However diverse they may be, many European cities today face similar issues: disappearance of public spaces, favoring private over the common interest and marginalization of those for whom life in the city became unattainable. On the other side of these processes is the idea that the city belongs to those who live in it and it is up to them to decide on its future. Recognizing the importance of citizen participation in creating a social fabric that brings cities back into their own hands, Kurziv's hackcamp This Could Be the Space focused on reimagining the city and the processes of collective decision-making in their future development.
The two-part hackcamp gathered, on the one hand, local students and young professionals interested in engaged journalism and, in the second part, participants from different European cities and different professional backgrounds, brought together to reflect on the future of cities and the challenges they face.
The first part of the hackcamp, which took place in October and November 2019, aimed at developing a toolkit for using classic journalistic forms in unusual formats and in an engaging way. The audio group engaged in storytelling using sound; video journalism was approached with the creative use of new technologies, while the writing journalism group focused on data research. The knowledge and skills they have acquired in the three-day hackcamp was channelled into integrated outputs, such as analysis of the women's presence in the public memory of Zagreb or reporting on gentrification processes and activist resistance in Athens.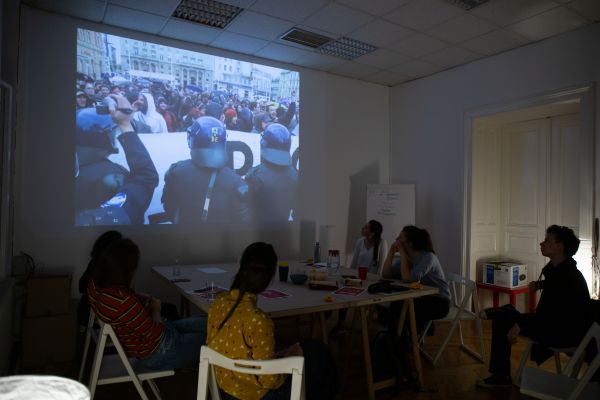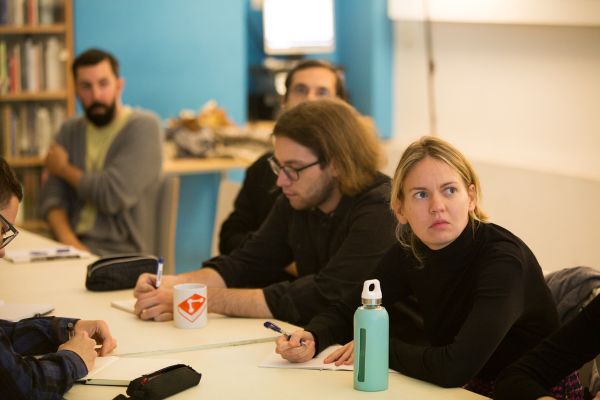 The second part of the local hackcamp took place in December, at a time of increased commercialization of public space and housing problems caused by short-term rentals, when discussing 'rights to the city' issues is even more relevant. With a thematic focus on the Zagreb Fair - a complex of exhibition pavilions on the right bank of the Sava River and a location planned for the development of so-called Zagreb Manhattan project - as the emblematic example of the urban problems that city faces, participants were invited to discuss the strategies that can be applied to change the dominant narrative that surrounds them. Group 1 devised a method for media (audio-visual) representation of the processes that accompany the devastation of urban heritage in Zagreb, while the second one presented a way of involving citizens in the decision-making about its potential future development. The third group tackled the topic of touristification, and devised a way to hack the Christmas market that turns the whole city into a fair from the inside, creating a decorative paper that would make the problems that accompany this process visible to the city's permanent and temporary residents.